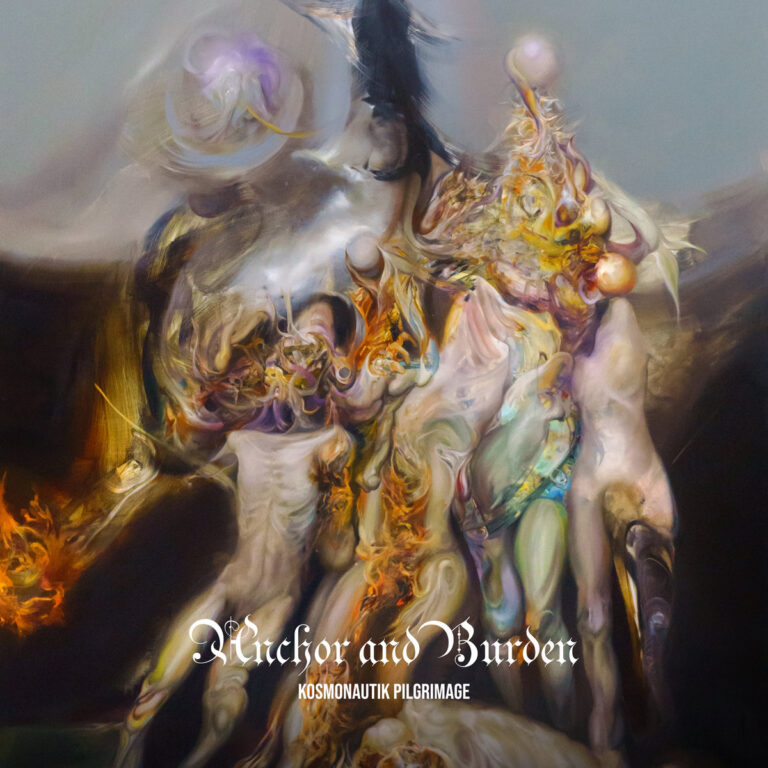 Anchor and Burden – the genre transcending progressive avant-garde doom-jazz post-metal group comes back with their most intense release so far: KOSMONAUTIK PILGRIMAGE.
The album is a bold artistic statement and features the band's unique style of uncompromising instant compositions. The 9 pieces shift seamlessly from atmospheric scifi phases, over cerebral virtuous guitar work to nihilistic bestial carnage that keeps the listener gasping for their breath. Every moment is unique and the collective composition that is happening in the moment is nothing short of miraculous. Anchor and Burden create monolithic architectural behemoths floating in space only to tear them into shreds in the next moment.
Anchor and Burden is the first band featuring two accomplished touch guitar guitarists playing together – Markus Reuter and Alexander Dowerk, shifting and interconnecting between heavy rhythms, deep voluminous bass and searing lead parts. In addition it's also the first time that the multichannel Touch Guitars® S8 instrument has been used extensively. Alexander is playing it throughout this album with each string being recorded and processed separately, which leads him to sound by itself like it was played by multiple musicians. Two touch guitarists are accompanied by the keyboardist Bernhard Wöstheinrich and drummer Asaf Sirkis.