Jordan Rudess is well known as the keyboardist of "Dream Theater" and "Liquid Tension Experiment".
He was recognized by his 2nd grade teacher as an exceptional piano player, and was immediately given professional tuition to enhance his prodigious talents. By the age of nine he entered the prestigious Julliard School of Music Pre-College Division for classical piano training, but by his late teens he had grown increasingly interested in synthesizers and progressive rock music. Against the advice and wishes of his parents and tutors, he decided to turn away from classical piano and try his hand as a solo prog rock keyboardist.
Honorable collaborations: Vinnie Moore, David Bowie, Neal Morse, Steven Wilson, Dixie Dregs, Rudess/Morgenstein Project, An Evening with John Petrucci and Jordan Rudess, and several Solo-Albums.
In 2010, Rudess started a software company called Wizdom Music.
Dream Theater won a grammy (in 2022) for the performance of their song "The Alien".
Website: https://www.jordanrudess.com/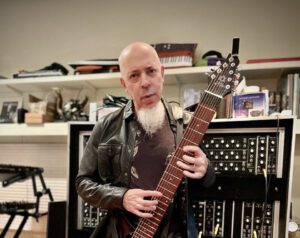 Jordan Rudess is well known as the keyboardist of "Dream Theater" and "Liquid Tension Experiment". He was recognized by his 2nd grade teacher as an
Read More »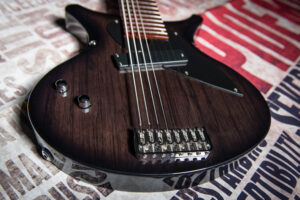 This is a special guitar was initially planned as one of the rare stock instruments. Some months ago Jordan Rudess of Dream Theater wrote to
Read More »